I put 861 miles on the old farm truck and drove 6 hours to New Mexico
to celebrate my mother and sister's birthdays.
I have driven this route many times over many years.
(This was the first time without air conditioning - not recommended!)
This is Hwy. 6 between Price, Utah and I-70.
This show the vastness of the landscape.
Miles and miles of dirt . . . and yet I think it is beautiful!
In this modern world some things are still done the old fashioned way.
Moving cattle at the Ft. Lewis Bull Testing Center in Colorado.
This rock is south of Moab, Utah.
When my children were little they called this formation
Mrs. Butterworth's.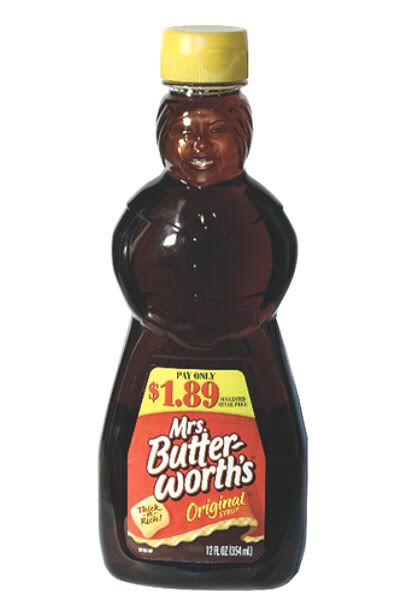 Can you see the resemblance?
They knew this was around the halfway point of going to both sets of grandparent's homes. I have always wanted to explore the cave at the bottom of it. I suspect it was a rancher's temporary home, or maybe a fugitive's hideaway!
Just a little way down the road from Mrs. Butterworth's is Turtle Rock.
I couldn't find a good place to pull over to take a picture.
So I just aimed the camera out the back window
while keeping my eyes on the road ahead.
If you enlarge the picture you can see the turtle!
Wilson's Arch
A very cool sandstone arch just outside of Moab,
This is a very lovely rest stop by Wilson's Arch just outside of Moab.
I love the way the old Cottonwood trees look amongst the red rock.
When our daughter turned 10 we met my family at this rest stop
to celebrate her birthday. None of us could take the time to spend extra days
at each others houses so we met in the middle.
It was a great party.
We had lunch and even managed to have cake and ice cream.
Afterward we went climbing on the sandstone rocks.
On a side note, this is my brother. I stayed at his house while in New Mexico. If you enlarge this picture you will see his dog on his lap. She is 12 years old, has only 6 teeth and has recently recovered from breast cancer. She loves my brother though, and wants to go with him wherever he is - even it means helping operate heavy equipment! (And I mean heavy equipment - front end loaders, graders, etc. You get the picture!)